Website Designers In Sunderland Newcastle Durham Stockton. North East
Tuesday 23rd August 2016

We'll be taking this old site down soon. But in the meantime while we populate are new responsive website click why not check out our most recent project for West Denton Primary School in Newcastle-upon-Tyne click here. It was rated as 'Outstanding' by OFSTED for leadership.

Wednesday 9th March 2016

We do lots of work for haulage companies in the North East via our driver training website, but we are currently doing a full rebrand and year long marketing campaign for LRH Distribution at Birtley who are one of the major Distribution and Storage companies in the North East more...
Monday 4th January 2016

Back to work now - Happy New Year ! Busy building our new website click here to see that taking shape!

Friday 18th December 2015

We are closed now for our annual two week Christmas - New Year break. Merry Christmas and Best Wishes to all of our clients both old and new! We re-open at 9.00 am on Monday 4th January 2016.
If you need to contact us in the meantime email support@nrgdigital.net

Update July 8th 2015: Practise What We Preach...
We always encourage our website customers to regularly update their websites (or if they are busy get us to do this for them). And as such we are trying our best to keep our own website up to date with our most recent projects. So below you will find some of the projects we have been working on over the last few weeks and months.
Update June 10th 2015: Need a Luxury Bathroom In The North East?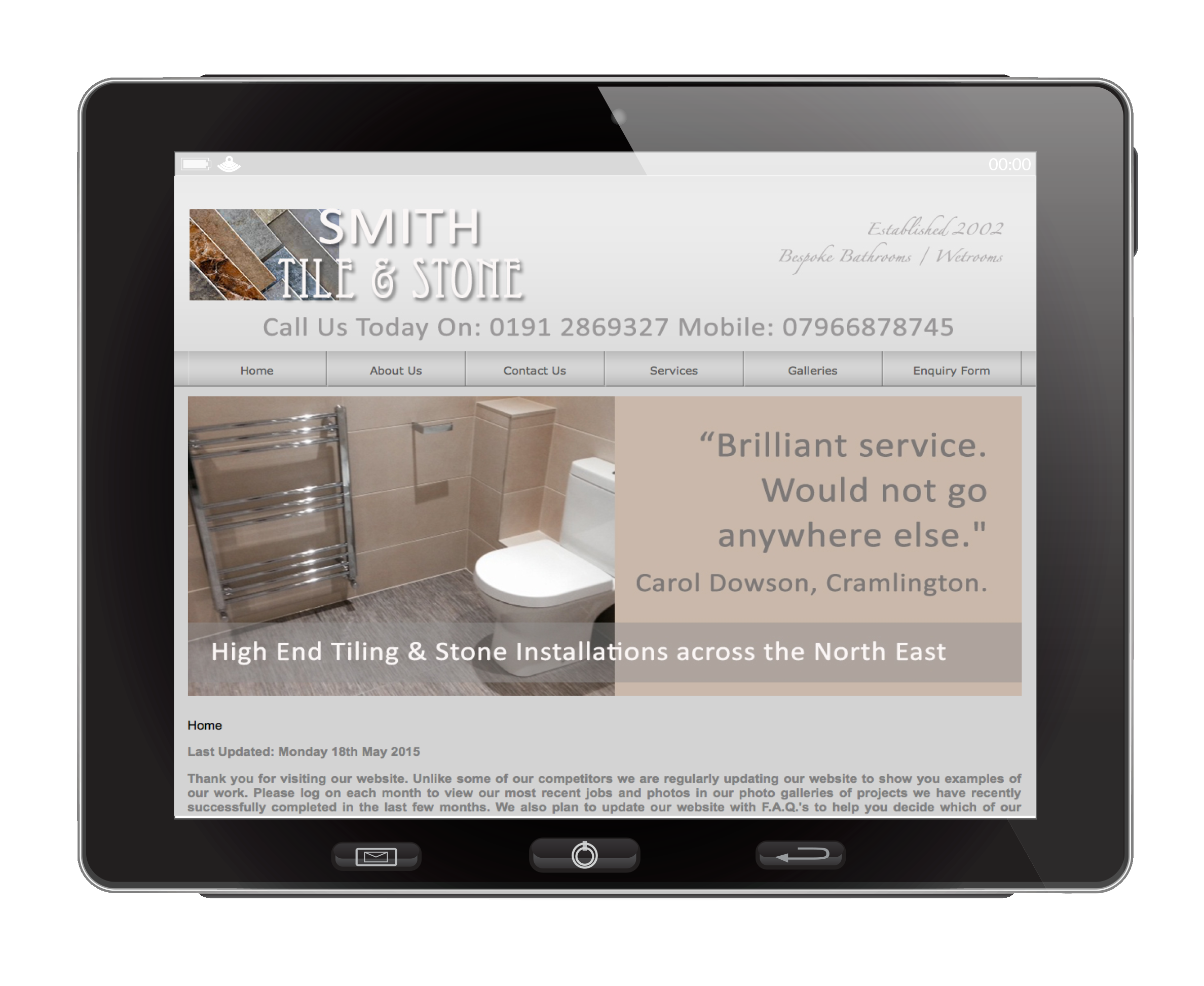 Kevin Smith of Smith Tile & Stone came to us a few months ago needing a good website company who could display all of his bathroom projects online. Kevin and his team fit luxury bathrooms and wetrooms across the North East. They email us every week with photos and details of successful installations. more...
Update June 8th 2015: Need a New Logo?

We've just been designing a new logo for Wearside Auto Parc this week more...


Looking for a NEW Website?
DO YOU NEED HELP ADVERTISING YOUR BUSINESS
At NRG Digital we help business advertise. Either through the traditional means like leaflets or business cards, or throught the more modern methods such as website or e-marketing. We can organise a free initial 1 hour consulation at our St Peters Gate offices. We offer a full design and print service. We can help finance the building of a new website for your business by spreading the cost with easy pay as you go packages to suit all budgets. Starting from £10 per month up to £100 per month. You can spread the time you need to dedicate to giving us the content and ideas for your website whilst also spreading the outlay financially. Trust us, we have been building hundreds of websites this way for the last 15 years and it works very well.
We can also build a bespoke website that doesn't come under the normal monthly packages. More...

Interested, we can organise a free initial 1 hour consulation at our St Peters Gate offices. Click

DO YOU NEED HELP ADVERTISING YOUR BUSINESS ?
Speak to Us and Benefit from face to face contact! We will meet with you and get to know your business...we do that first before we can start work on your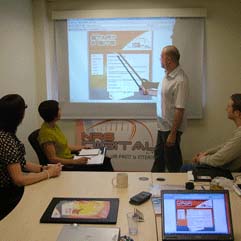 advertising. We are more than just designers. We have many years experience of understanding what works well for many different businesses. Why not contact us for a free no obligation demo of what we do. We can organise a free initial 1 hour consulation at our St Peters Gate offices.

It will cost you nothing!
Ring us today on 0191 5342003 or Mobile 07889 875 406 Please phone ahead to make an appointment.

NRG Digital are a website designers based at St Peters Gate in Sunderland. So if you are looking for Web Design in Sunderland you have come to the right place. Please feel free to browse our website which is currently undergoing re-development. in the meantime if you need a website in Sunderland, Washington, Durham or Newcastle please contact us on 0191 5342003. We can arrange a free one hour consultation to discuss your requirements. We build websites in the North East that come in various easy pay monthly packages.

Building your website is just the START! Our StartASite software can help BUILD YOUR BUSINESS ONLINE!





Once the basic structure of your website is built the real fun starts! Some people are quite content to leave things there...others are more ambitious! In a fast moving, exciting environment like the web only losers stand still ! Savvy business owners are using techniques such as Email Marketing, High Rankings on 1st Page of Google, Using Google Analytics to study traffic to their website, Using PayPal to take payments and orders online, Using Social Media channels such as Facebook, LinkedIn, Twitter, Instagram and YouTube and it doesn't stop there! Get Started Today !
| | |
| --- | --- |
| Email Marketing | 1st Page of Google |
| Google Analytics | PayPal |
| Social Media | Facebook |
| LinkedIn | Twitter |
| Instagram | YouTube |
| Develop An App' | Online Software Solution |



More of our past projects: Click here ....

On of the main benefits in dealing with NRG Digital is that you can choose from one of our easy 'Pay As You Go' packages ranging from £10 per month * for our Bronze package, £25.00 per month * for the Silver package, £50.00 per month * for the Gold, right up to our top of the range Platinum package at £100 per month * (all plus VAT)
Last Updated: 22-10-16